The major cybersecurity compromises like SolarWinds and MS Exchange Server have dominated the headlines for a good reason. These types of threats are very real, and the risk exposure keeps getting worse. Network Detection and Response (NDR) is rising up as one of the key defense mechanisms against such high-impact cyber campaigns. 
 In this short OnDemand Webcast, Adam Pumphrey, Chief Operations Officer at Dynamite Analytics, discusses why NDR is so essential in today's network security.  This Webcast quickly touches on the following areas:
The footprints of the SolarWinds/SUNBURST network behavior
The unique advantages of Network Traffic Analysis and NDR
Bringing NDR protection to your AWS cloud with Dynamite Agent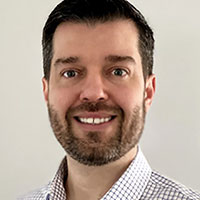 About the Presenter
Adam Pumphrey – COO, Dynamite Analytics
Adam Pumphrey is the Chief Operating Officer at Dynamite Analytics. Adam is a seasoned SecOps team leader, technology innovator and cyber threat hunter.
Prior to joining Dynamite Analytics Adam held positions as Director of Professional Services, Security Architect, Incident Response Team Lead and Deputy Program Manager.  He obtained a Bachelor of Science degree in Aerospace Studies from Embry Riddle in 2001.