Topics Included in this webcast:
Network traffic mirroring is a relatively new feature on major cloud platforms. As a result, Network Detection and Response (NDR) is now possible not only in on-premise environments, but also in the cloud. In this short OnDemand Webcast, Adam Pumphrey, Chief Operating Officer at Dynamite Analytics, will provide guidance on how to improve Cloud Security with NDR. This Webcast will cover the following areas:
Cloud security responsibilities
The importance of monitoring network traffic
Types of network traffic data
Overview of Zeek (Bro) and Suricata IDS
Dynamite capabilities for NDR
Using Network Traffic Data to Improve Cloud Security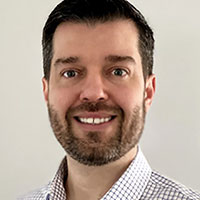 About the Presenter
Adam Pumphrey – COO, Dynamite Analytics
Adam Pumphrey is the Chief Operating Officer at Dynamite Analytics. Adam is a seasoned SecOps team leader, technology innovator and cyber threat hunter.
Prior to joining Dynamite Analytics Adam held positions as Director of Professional Services, Security Architect, Incident Response Team Lead and Deputy Program Manager.  He obtained a Bachelor of Science degree in Aerospace Studies from Embry Riddle in 2001.