The information captured on the wire represents the ground-truth of network activity
Discover Your Network with Dynamite Agent SaaS in AWS
Harness the full power of Zeek and Suricata for your AWS Cloud Security
Integrate with your existing SIEM/SOAR tools and SecOps process
Keep your network analytic data inside your network
Take advantage of flexible SaaS configurations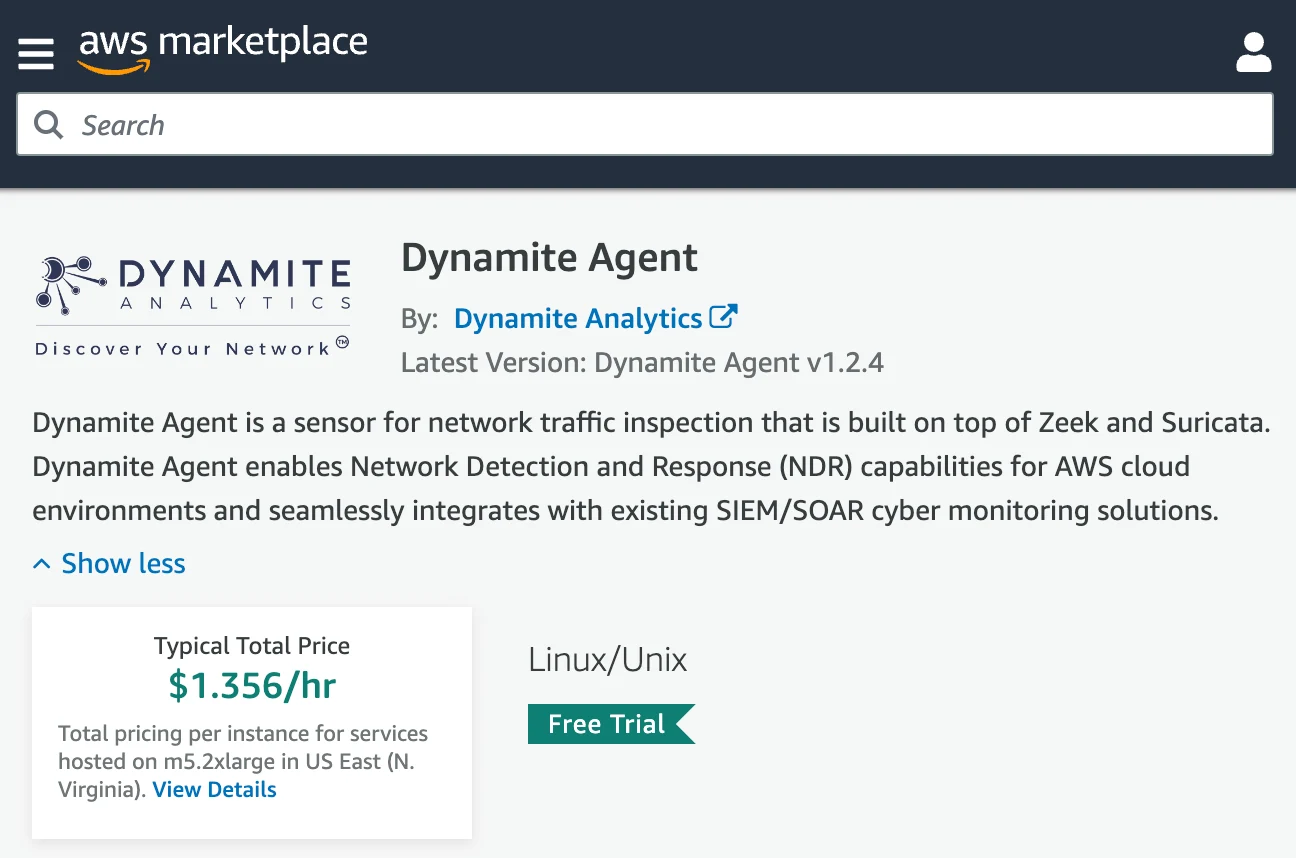 Dynamite Agent on AWS Marketplace
Dynamite Agent enables Network Detection and Response (NDR) capabilities for AWS Cloud environments. NDR alerts and metadata represent the ground truth of network activity and allow detection of highly sophisticated cyber threats.
By strategically deploying Dynamite Agents in AWS environments, organizations can gain in-depth traffic analysis of network segments and valuable assets.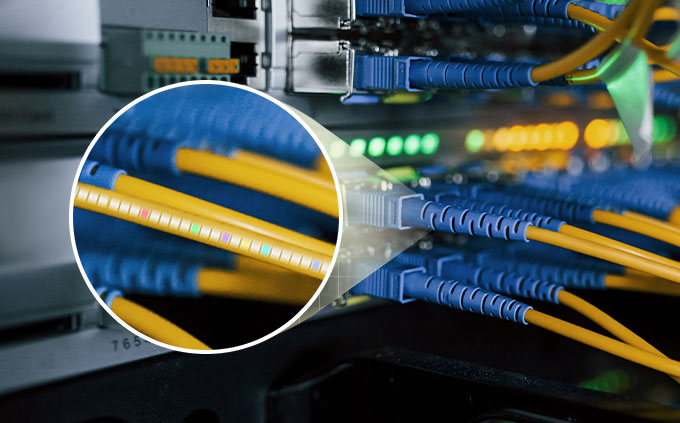 Dynamite Agent is built on the industry-leading network traffic inspection technologies of Zeek (formerly Bro) and Suricata. Zeek delivers network metadata, such as comprehensive connection telemetry, application-layer transcripts and artifacts, going far beyond NetFlow and other types of flow data.
Suricata complements Zeek with rule-based network intrusion alerts based on the top IDS signature dataset. Dynamite Agent uses AWS VPC traffic mirroring to passively listen to the traffic without any network interference.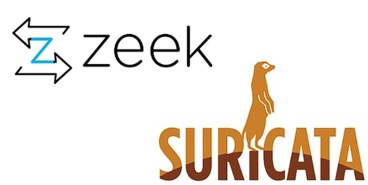 Best-in-class network traffic analysis with Zeek coupled with Suricata IDS alerts
Cyber threat detection packages for incident response, threat hunting, and forensic analysis
Purpose built for operation in AWS Cloud with UI-based configuration and SIEM/SOAR interoperability