From Network Logs to Decision Support
DynamitePro is a premium product offering that is currently under development. The big idea behind our efforts is to equip network and cybersecurity operators with an intuitive AI system for network behavior analysis.
Operators deal with many challenges, including information overload, skill deficits, and insufficient time to make decisions. We use machine-learning and advanced visualization techniques to raise situational awareness and to enable the proper course of action.
Human vs. Machine
The human mind is unbeatable in contextual analysis, business knowledge, intrinsic intuition and general problem solving.
Alternatively, machines are very good at task automation, processing at scale, data enrichment, statistical analysis and supervised learning.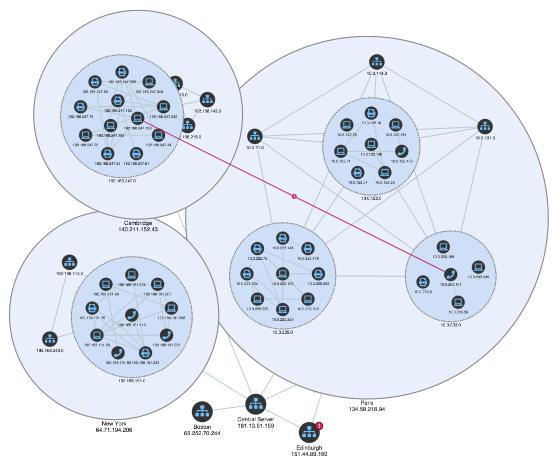 Contextual Analysis
Our analytic method relies on processing of network traffic metadata organized as a collection of network assets and their relationships. The contextual view is constructed from the best-in-class data carving on the wire without external knowledge of the network environment.
The process further involves additional machine-learning computations and data enrichment. The decision support is delivered through a combination of visual analysis, probabilistic scoring, and system recommendations.
Evidence

 

– decomposition of situational complexity
Hypothesis

 

– asking the right questions
Investigation

 

– connecting the dots
Learn more about our analytic tools…